Anti-climb Fence isalso known as high security fence and 358 security fence.
High Security Fence (358) is the ultimate welded meshsystem offering one of the most effective means of providing a high degree ofphysical perimeter protection where a discreet visual impact on the immediateenvironment is essential. 1/2" x 3" mesh opening is the unique design in theproducts. Fingers or wire cutter is unable to insert into the mesh hole. It issuitable for anywhere requiring anti-climbed and anti-cut.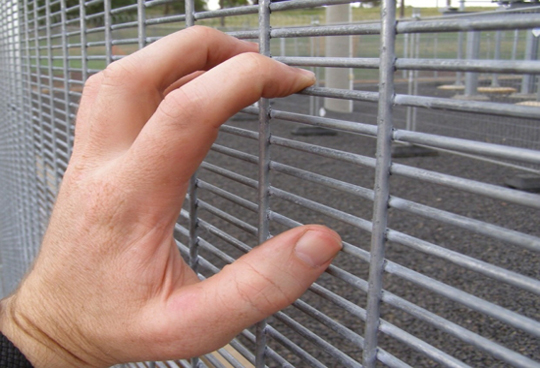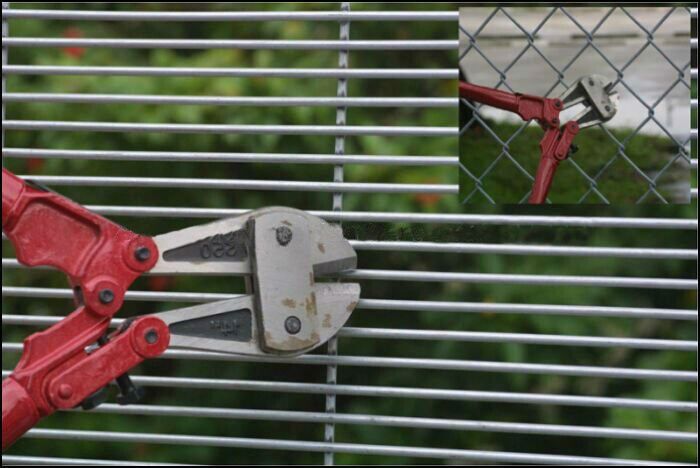 Structures and Dimensions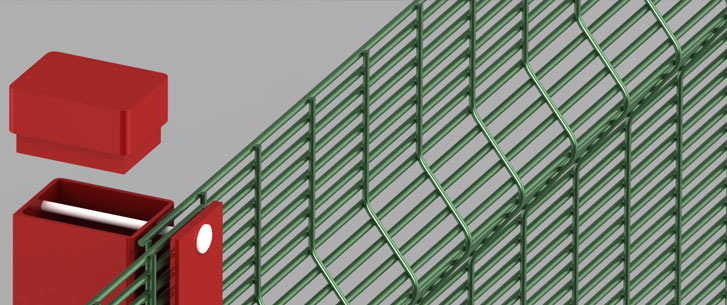 Specifications Chart
Panel Size
(mm)

Post Size
(mm)

Post Height
(mm)

Flat Bar Height
(mm)

Fixture Nos

2000 x 2200

60x60x2.5mm

2700

2000

14

2400 x 2200

60x60x2.5mm

3100

2400

18

3000 x 2200

80x80x2.5mm

3800

3000

22

3300 x 2200

80x80x2.5mm

4200

3300

24

3600 x 2200

100x100x3mm

4500

3600

26

4200 x 2200

100x100x4mm

5200

4200

30

4500 x 2200

100x100x5mm

5500

4500

32

5200 x 2200

120x120x5mm

6200

5200

36

The bottom of the panel can be supplied extended 300mm in base for burying below the ground.
Treatment Available
Electro-galvanized wire & Electrostatic powder coating
Hot dipped galvanized wire & Electrostatic powdercoating
Black steel wire & Hot dipped galvanized
High securityfence features:
Anti-climb: smaller openings, no place for toe or finger to hold
Anti-Cut: Robustwire and welded joints make cutting very difficult
Application:
Bridge anti-climb guarding& guard safety screening;
Sub-stationSecurity wire Fencing;
Psychiatrichospital security fencing;
PrisonSecurity welded wire Fencing;
FactoryMachine guards;
Walkwaysecurity fencing;
Airportsecurity fencing;
358wire mesh fence gates;
ShippingPort Security fencing;
Electricalsub-station fencing;
WaterTreatment works;
Gaspipelines Security Fence;
Highsecurity window grilles;
BalustradesSecurity Fence.