Chicken Wire isalso named poultry netting or Hexagonal Wire Netting. It is commonlyused to Fence poultry livestock.
Accordingto the materials, Chicken Wire Mesh comes in four types: galvanized wirechicken mesh, stainless steel wire netting, PVC coated green wire netting andbrass chicken fence.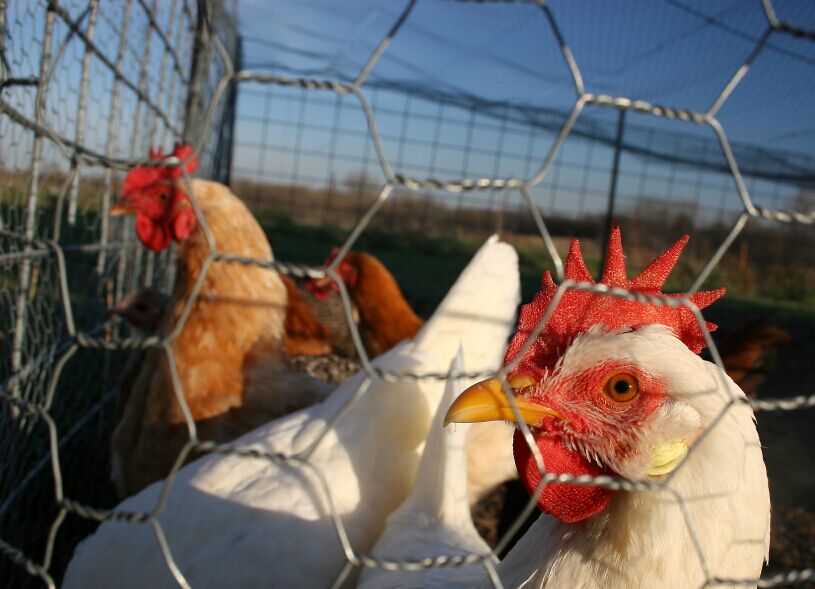 Material:Low carbon wire, electro galvanized wire, hot dipped galvanized wire, PVCcoated wire and stainless steel wire
Mesh wire:0.4-3.5mm
Meshsize:1/2", 3/4", 3/8", 5/8", 1", 1-1/4",1-1/2", 2", 3", 4"
Twiststyle: Normal twist and reverse twist
Technique:Gal. after weaving and gal. before weaving
Classification:
1)Hot dipped galvanized hexagonal mesh(Hot dipped galvanizing after weaving orbefore weaving)
2)Electro galvanized hexagonal mesh(Hot dipped galvanizing after weaving orbefore weaving)
3)PVC coated hexagonal mesh
4)Stainless steel hexagonal mesh