Rabbit Wire Netting isalso named Chicken Wire rabbit wire or Poultry Wire.
It produced with superior quality of lowcarbon iron wire, normally galvanized or plastic coated for long life. The meshis firm in structure and has flat surface.
1.Materials :Low carbon steel wire,stainless steel wire or brass wire
2.Weaving pattern: Straight twist, reversetwist, double-direction twist.
3.Processing: Twisted before galvanized,weaving after galvanized. Electro galvanized, hot dipped, plastic-coated,stainless steel, PVC coated, etc.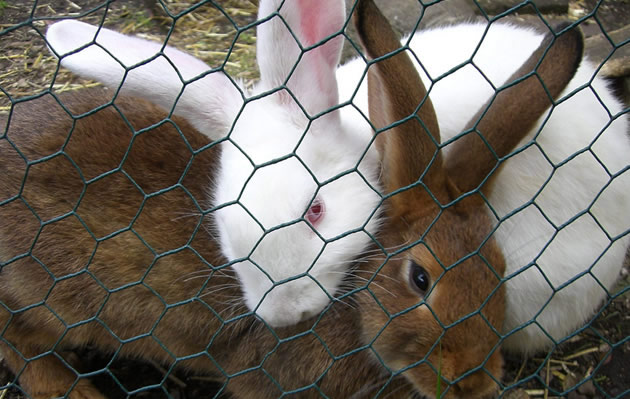 Specification:
Mesh

Normal Wire Gauge (BWG)

Inch

mm

3/8"

10

27,26,25,24,23,22,21

1/2"

13

25,24,23,22,21,20

5/8"

16

27,26,25,24,23,22

3/4"

20

25,24,23,22,21,20,19

1"

25

25,24,23,22,21,20,19,18

1-1/4"

32

22,21,20,19,18

1-1/2"

40

22,21,20,19,18,17

2"

50

22,21,20,19,18,17,16,15,14

3"

75

21,20,19,18,17,16,15,14

4"

100

17,16,15,14
Rabbit Wire Netting Application:
Chicken runs& Poultry fences
Garden fences
Deer fencing /Deer Control (1.8m high version available)
Tree Guards