Galvanized Steel Construction Temporary Fence
Enzar Metal manufactures Galvanized Steel Construction Temporary Fence for building site projects and construction sites. Easy to put up and take down. No digging required. A two man team can have the perimeter temp fence up in a few minutes. These modular fences are re-useable with no maintenance.
Temporaryfence Features:
Weatherresistant and durable, and will last much longer;
Thetemporary fences are light and easy to handle, while being strong and robust atthe same time;
Thefeet are removable which makes transportation and storage much easier and moreefficient.
Temporaryfence Structure: Temporary fence panel + Plastic feet with concrete + Metal Clamp
PRODUCT NAME

MESH SIZE

WIRE DIAMETER

FINISH

PANEL SIZE

FRAME

FRAME THICKNESS

Temporary fence (Australia & New Zealand)

60*150mm

75x75mm

75x100mm

 60x75mm

3.0mm-5.0mm

 

 

Hot dipped galvanized (Welded before galvanized & Galvanized after welded)

1800x2400mm

1800x2500mm

2100x2400mm

2100x2900mm

2100x3300mm

Other sizes are available

25mm

32mm

38mm

40mm

42mm

1.0m

1.2m

1.5m

2.0m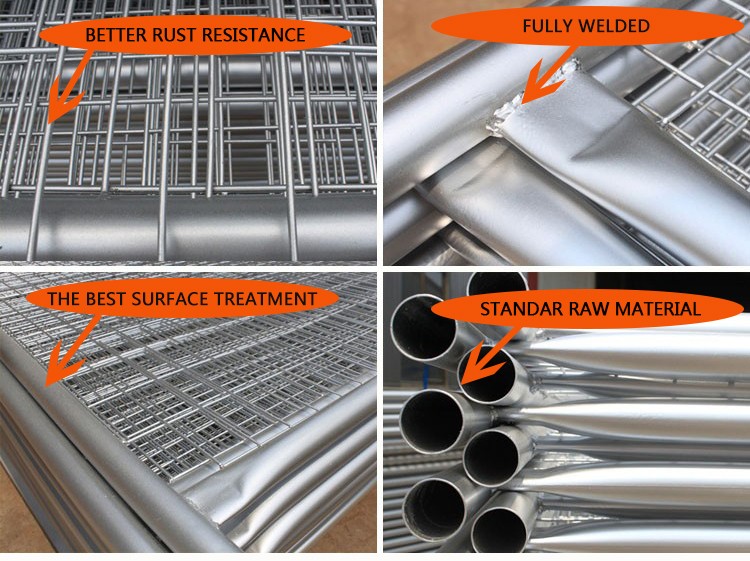 Plastic Feet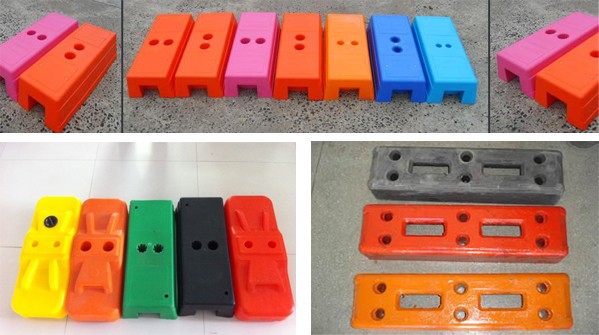 Temporaryfencing application:
1. Temporary fence to secure construction sites and privateproperty
2. Temporary fencing of residentialhousing sites
3. Temorary fencing and crowd controlbarriers for major public, events, sports, concerts, festivals, gatherings,etc.
4. Temporary safety fencing forswimming pools.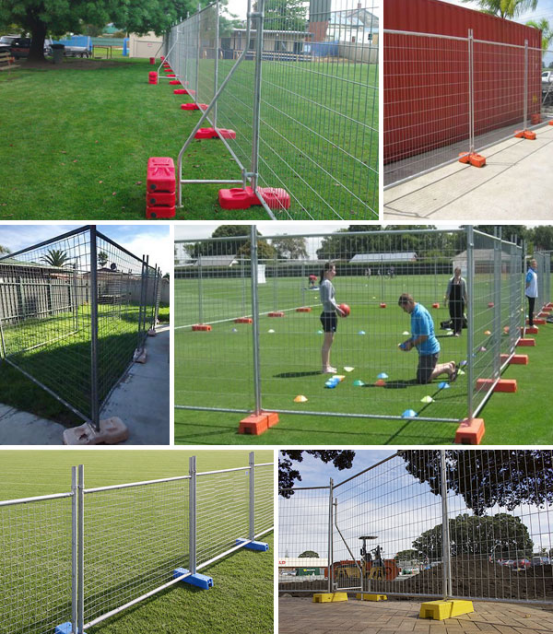 Welded Wire Mesh fence ismostly packed on pallets. In packing, we well think over the inner sizes of thecontainer to load fully saving freight cost. Most important, proper packingformat is executed to avoid damaging to the fences during shipping, like woodenor rubber material between panel and pallet, wood cover on the top, cornerprotection steel or wood, wood block or steel plate for bandage belt, stretchfilm warped, etc.. All these are for lowest transportation loss.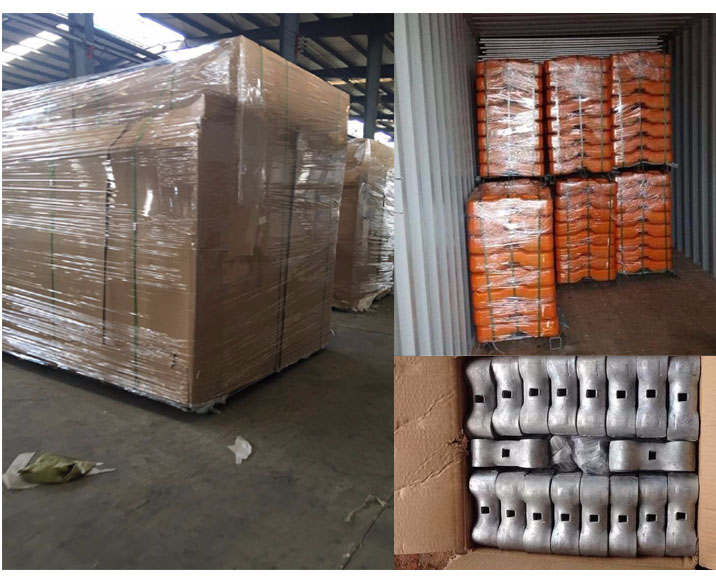 Product Categories : Fence > Temporary Fence