Welded grating refers towelding the intersections of bearing bars and cross bars by automated forgewelding machines.When selecting a bar grating, welded grating is often thepriority. It is not only the most economical option but also providescomfortable walking surface with about 80 percent open area.
Welded Steel Grating shared high strength, effective cost as well as easy installation.It is broadly used in industrial plants and commercial buildings includingwalkways, platforms, security fencing, drainage covers and ventilation grates.
Surface options:
There are two options - plain and serrated.Serrated surfaces efficiently increase friction to avoid slip.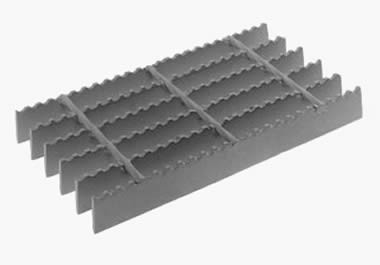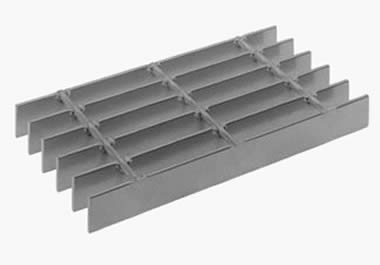 Materials:
Mild carbon steel
Stainless steel.
Application:
The products are widely used in steel structure platforms, stair treads, sidewalks, drainages and well covers etc. We can design and manufacture standard steel grating andon customer's requests
Common Specifications with charting
| | |
| --- | --- |
| Parameters | Data |
| Bear Bar Type | Flat Bar, Serrated Bar, etc.. |
| Bearing Bar Size | 20x5mm, 25x3mm, 35x5mm, 40x5mm, 50x5mm, 60x5mm, etc.. |
| Bearing Bar Spacing | 20mm, 25mm, 30mm, 33mm, 40mm, 43mm or multiplier. |
| Cross Bar Type | Twisted Steel Rod |
| Cross Bar Size | 6mm, 8mm |
| Cross Bar Spacing | 50mm or 100mm |
| Bearing Bar Length | Customerized from 1000mm to 6000mm or more |
| Cross Bar Length | Under 1200mm |
| Material Grade | Mild Steel(Q235B), Stainless Steel 304 or 316, etc. |
| Treatment Available | Hot dipped Galvanized, Anodized, Polished and Powder Coated |