Galvanized Foldable Wire Mesh Metal Pallet Cage
The Galvanized Foldable Wire Mesh Metal Pallet Cage is an easy to handle and cost-effective alternative to disposable packaging.
The pallet cages have a half drop side.
The pallet cages fold down for easy storage.
The wire pallet cages have a zinc coating treatment in the surface.

1. Welded Wire Mesh structure;
2. Finished with galvanized, attractive and easy to clean;
3. Can stack 4 high and 20 high when not in use, the sides can be folded to save space;
4. Easy access with a half drop gate;
5. It is a long lasting and economical alternative to wooden crate;
6. Perfect for any warehouse environment;
7. Can be customized, different designs can meet different requirements;
8. Can be added casters for rolling.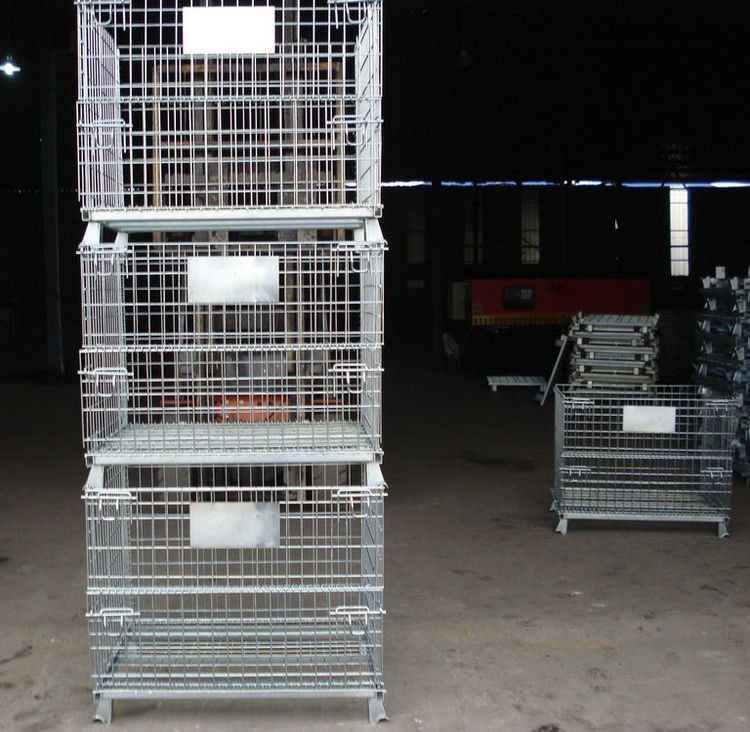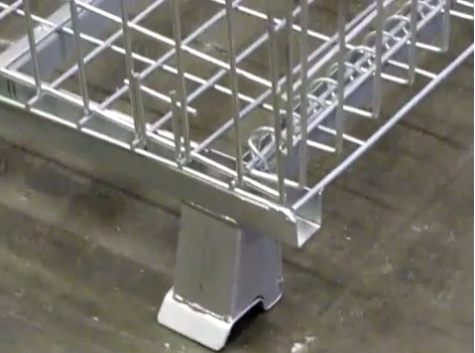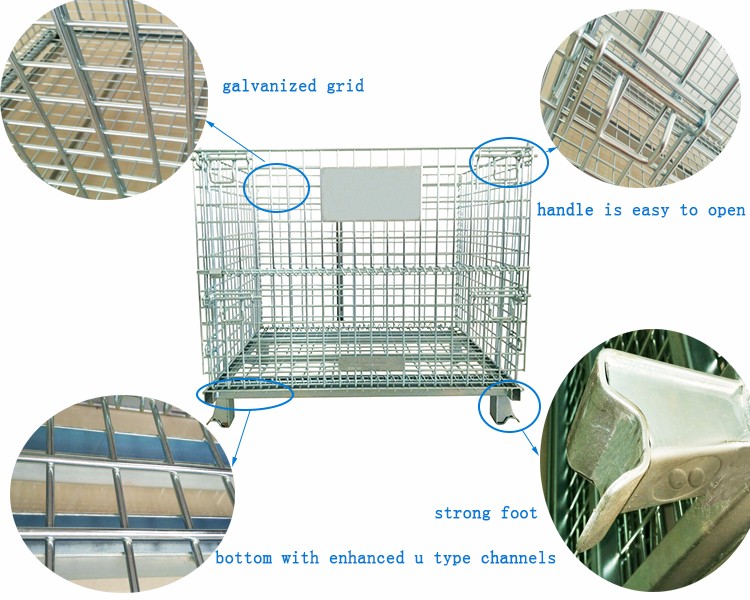 Length

(mm)



Width

(mm)



Height

(mm)



Bearing

(kg)



1200

1000

890

500/1000

1200

800

840

500/1000

1000

800

840

400/800

800

600

640

500

The main advantage of collapsible wire mesh container is its space-saving feature.
When assembled, the container is able to carry high volume of materials. They Are then collapsed to transport back to the factory, thus, saving transportation costs. The containers are moved from one point to another by forklift truck. Each container can be stacked on top of each other to save storage space.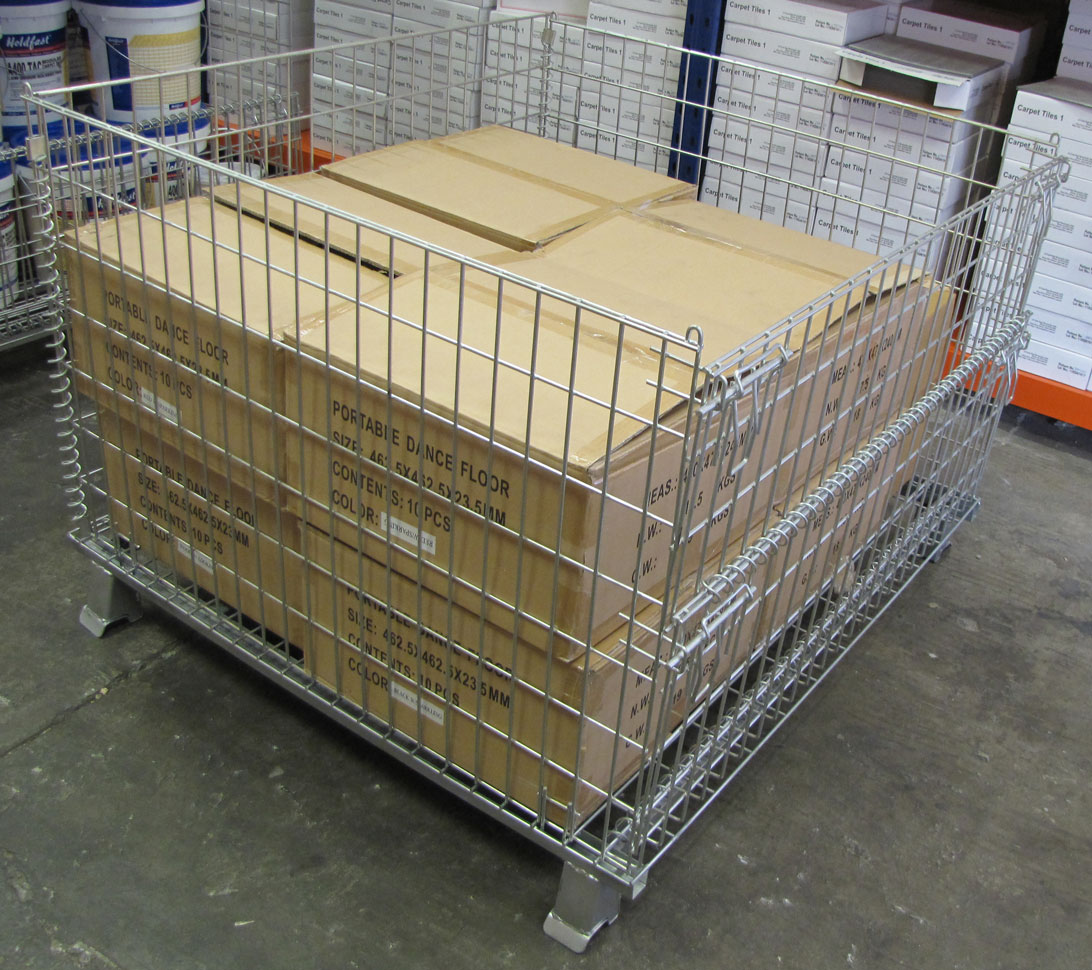 Collapsible-save space when not in use, ideal for return journeys
Bright electro zinc plated finish
Standard half-hinged gate access
Long lasting, economical alternative to disposable packing
Open wire mesh design allows for full visibility for inventory checks, ventilation and cleaness
Four-way entry for easy use with lift trucks
Product Categories : Wire Storage Basket