Anti-climb Fence is also known as high security fence and 358 security fence.
High Security Fence (358) is the ultimate welded mesh system offering one of the most effective means of providing a high degree of physical perimeter protection where a discreet visual impact on the immediate environment is essential. 1/2" x 3" mesh opening is the unique design in the products. Fingers or wire cutter is unable to insert into the mesh hole. It is suitable for anywhere requiring anti-climbed and anti-cut.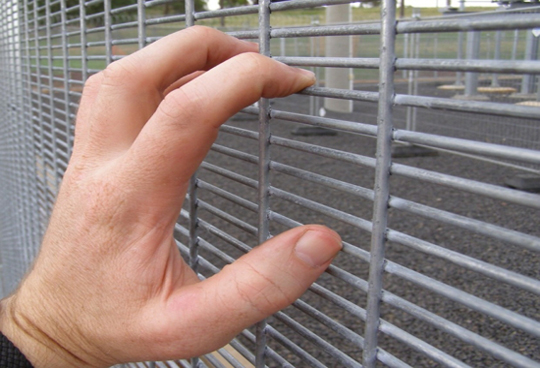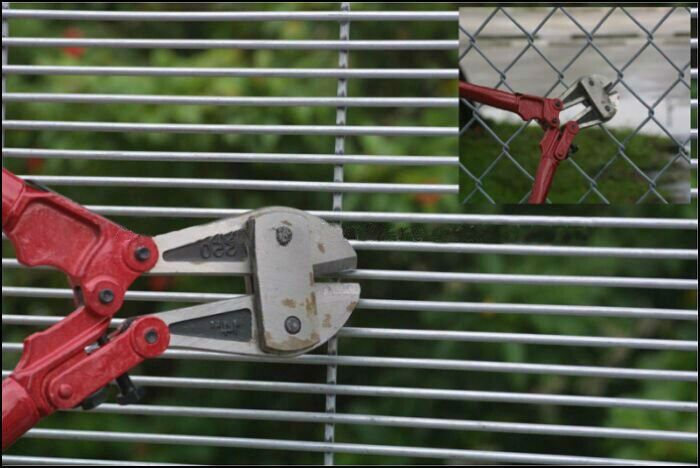 Structures and Dimensions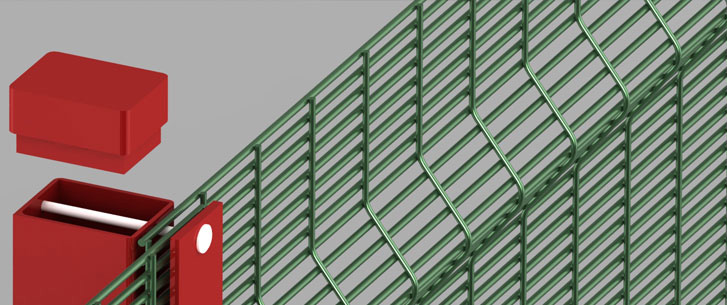 Specifications Chart
Panel Size
(mm)

Post Size
(mm)

Post Height
(mm)

Flat Bar Height
(mm)

Fixture Nos

2000 x 2200

60x60x2.5mm

2700

2000

14

2400 x 2200

60x60x2.5mm

3100

2400

18

3000 x 2200

80x80x2.5mm

3800

3000

22

3300 x 2200

80x80x2.5mm

4200

3300

24

3600 x 2200

100x100x3mm

4500

3600

26

4200 x 2200

100x100x4mm

5200

4200

30

4500 x 2200

100x100x5mm

5500

4500

32

5200 x 2200

120x120x5mm

6200

5200

36

The bottom of the panel can be supplied extended 300mm in base for burying below the ground.
Treatment Available
Electro-galvanized wire & Electrostatic powder coating
Hot dipped galvanized wire & Electrostatic powder coating
Black steel wire & Hot dipped galvanized
High security fence features:
Anti-climb: smaller openings, no place for toe or finger to hold
Anti-Cut: Robust wire and welded joints make cutting very difficult
Application:
Bridge anti-climb guarding & guard safety screening;
Sub-station Security wire Fencing;
Psychiatric hospital security fencing;
Prison Security welded wire Fencing;
Factory Machine guards;
Walkway security fencing;
Airport security fencing;
358 Wire Mesh Fence gates;
Shipping Port Security fencing;
Electrical sub-station fencing;
Water Treatment works;
Gas pipelines Security Fence;
High security window grilles;
Balustrades Security Fence.