Chicken Wire is also named poultry netting or Hexagonal Wire Netting. It is commonly used to Fence poultry livestock.
According to the materials, Chicken Wire Mesh comes in four types: galvanized wire chicken mesh, stainless steel wire netting, PVC coated green wire netting and brass chicken fence.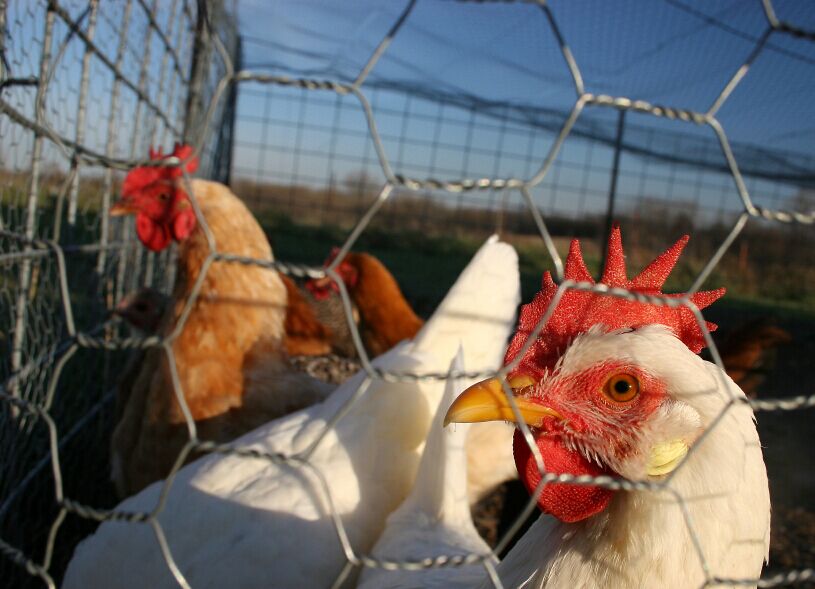 Material: Low carbon wire, electro galvanized wire, hot dipped galvanized wire, PVC coated wire and stainless steel wire
Mesh wire:0.4-3.5mm
Mesh size:1/2", 3/4", 3/8", 5/8", 1", 1-1/4", 1-1/2", 2", 3", 4"
Twist style: Normal twist and reverse twist
Technique: Gal. after weaving and gal. before weaving
Classification:
1) Hot dipped galvanized hexagonal mesh(Hot dipped galvanizing after weaving or before weaving)
2) Electro galvanized hexagonal mesh(Hot dipped galvanizing after weaving or before weaving)
3) PVC coated hexagonal mesh
4) Stainless steel hexagonal mesh