Plain Steel Grating is one of the most widely used steel gratings. The bearing bar comes in the form of a plain surface flat bar, commonly used for platforms, trench gratings, and Stair Treads, etc.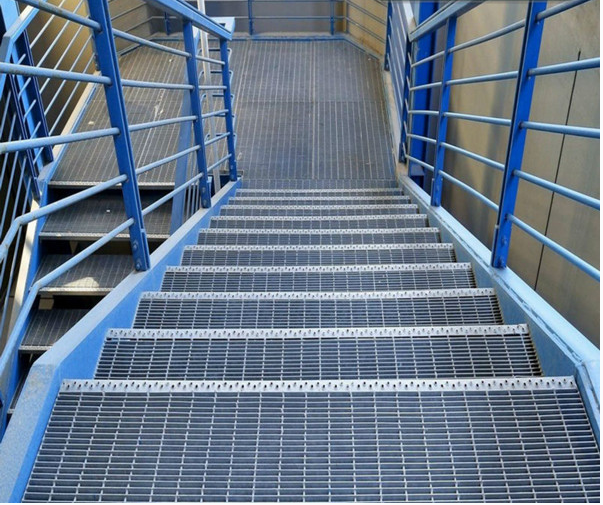 Material: Mild (low carbon) steel (Q235); Stainless Steel
Surface Treatment: Hot-dip Galvanized; Electro Galvanized; Spray Painting;
Common Specifications:
Flat Steel Space: 30mm, 40mm, 50 mm
Twisted Steel Space: 50mm, 100mm
Platform Steel Grating: 303/30/100; 405/30/100
Stair Treads: 255/30/100; 325/30 /100
Drainage Trench Cover: 405/30/100; 505/30 /100; 255 /30/100; 325 /30 /100
Characteristics:
1. Light weight, high bearing capacity, safe, skid-proof, easily fixed and dismantled,
2. Economical, long life and durable, ventilated and penetration of light, easily to be cleaned, beautiful in appearance.